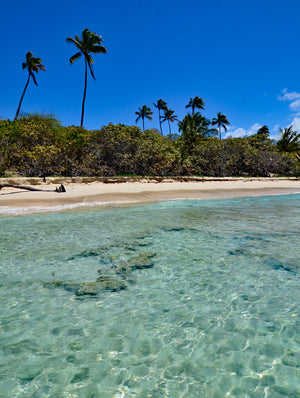 (aguaviva) - Parfum Extract 1oz
Sale price Price $44.00 Regular price $55.00
Hurricane Maria was a deadly Category 5 hurricane that devastated Dominica, St Croix, and Puerto Rico in September 2017. It is regarded as the worst natural disaster in recorded history to affect those islands and was also the deadliest Atlantic hurricane.
...
This disaster became embedded in our memories and our history FOREVER ! ...it changed our outlook on life , our perspective and resilience...
The way this event brought Puertorican's together was beyond words.
In the ensuing months all of us living in the mainland made efforts to send aid in any way possible. Fundraisers , events , concerts... day and night, we never stopped.
On October 2017 the Puertorican Street wear company "Home Made" hosted a fundraiser in Los Angeles, CA and it brought together the best in all of us that attended ... food, music, pop up vendors... 
as part of this event The Grey Nose was present and we created a "Limited Edition" fragrance called (aguaviva) - which in Spanish means (jellyfish).
It was inspired by sunny days by the beach in Isla Verde , fun nights in old San Juan , the local "chinchorros" ... el campo, rum with coconut water, la placita, music... youth!
Its inspired by memories of friendship
By the dazzling beauty that we call PUERTO RICO.
It's inspired by home.
Fragrance Profile:
ginger - white rum - coconut - sea salt - musk - lemon - sugar