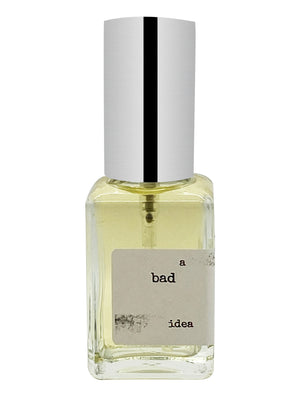 a bad idea - Parfum Extract 1oz
Sale price Price $42.00 Regular price $70.00
Ever wonder what is like to carry out something repulsive ?
To feel love that hurts so good, or sex that you can taste; even by the simple thought of it. 
So now we've come to an impasse... also an attempt for an explanation, on my end I suppose, but it wouldn't work, I'm certain of that because deep thoughtful analogies will not serve me well, no matter how much I try and try, is just best to leave at that.
Bad ideas are crucial, interesting, destructive & creative, bad ideas are bonds...
bad ideas are currency...
Fragrance Profile:
dibenzyl ether - spices - octalactone delta - coconut - musc - clover - ambergris - wood base - incense - labdanum - castoreum